This is a sponsored post; all views and opinions are my own. 
As a mother, finding safe transportation for me and my children is of utmost importance. It can also be one of the most challenging feats anyone faces. There are so many resources out there, how do you know which ones to trust? I hope this write-up helps you.
My first tip would be to do appropriate research. To find the best vehicle for you, at the best value, it's important to learn the details and price of the vehicle you are looking into. I know there are many websites to help you find the value of a car, but my favorite is Cars.com. This site offers an all-in-one place to buy your next vehicle, sell or trade your current one, or even search for local repair facilities. This site provides extensive reviews and essential information. Most importantly, they give it to you straight, without all of the extra 'fluff.'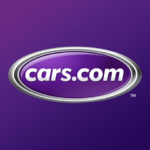 Once you've done your research and have landed on a model you are most interested in, my second tip would be to find a local dealership you have experience with or are knowledgeable about. Armed with the knowledge you found online, you are better equipped to negotiate for the deal you want on the make and model you are interested in. It's important to demonstrate to the salesperson that you have educated yourself and can't be sold just any vehicle.
My third tip involves building a relationship with a salesperson. I have one particular dealer and salesman that I seek every time I'm in the market for a new vehicle. But, I only go to his dealership once I've educated myself on which vehicle I know is best for me.
Even though I've only included these three tips, it's important to remember that you don't have to visit only one dealership when shopping. This is especially true if you are searching for a 'new-to-you' (used) car. Many used cars aren't traded in at the specific brand dealership they were sold at. For instance, you can find a used Honda at a Chrysler dealership and vice versa. So, just because you've landed on one dealership to check out first, don't make yourself stick to that one if you're not getting a good feel from the salesperson you've been working with.
Remember, this is one of the most important semi-long term decisions you will make and, in the end, you want safety to be your #1 value.
#CarsCom #CarBuyingTips #Ad